History
of Letterboxing
Welcome to the Gnosis 4-H Club letterboxing web site!

We are having a great time planting letterboxes all over the Southern California area. We have boxes near Lake Arrowhead, Agoura, Beverly Hills and Van Nuys, with more being added every week.

NEW!!! Our newest boxes were planted on August 11th at Malibu Lagoon and August 8th at Malibu Creek State Park.

You can see all the boxes we've place by visiting our index of boxes.

To learn more about letterboxing, visit our brief history page.

For information about how we rate our hikes, we've provided a master table of ratings for hikes and hunts for visitors.

If you are outside our area and would like to try letterboxing in your town, visit the semi-official/unoffical site for the hobby in North and South America. Link opens a new window.

Care to speak to those involved in the letterboxing project? Send an email to us today!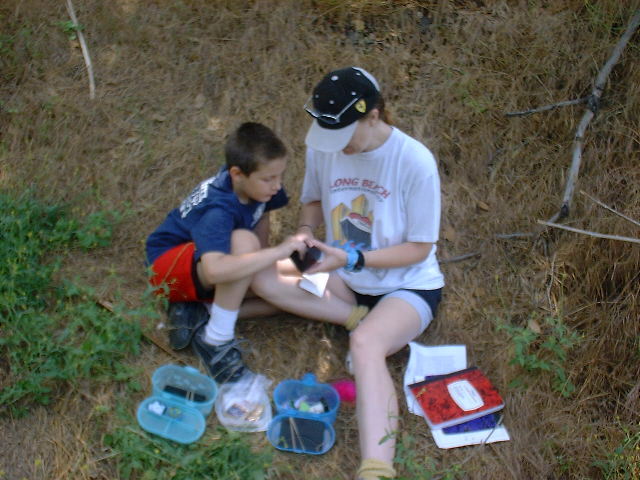 Stamping Our Books In Eaton Canyon

LETTERBOXING is an intriguing pastime combining navigational skills and
rubber stamp artistry in a charming
"treasure hunt" style outdoor quest.
(From letterboxing.org website)